The Esthetic-Electropolation System is a cutting-edge cosmetic technique that draws out beauty effects by using electropolation.
It is a new cosmetic technique administers effective elements to the deepest parts of the horny layer of the skin by using the physical properties of special electric pulses given to the epidermis coated with beauty serum. Before giving treatment, coat the part of the patient's body to be treated with the corresponding beauty serum.
Use the EP Essence Series purification products, sold separately.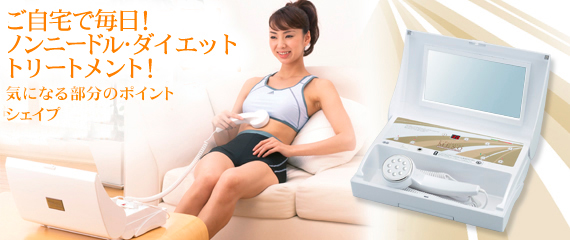 Nine devices are arranged for even more efficient introduction. The nine point devices enable you to effectively treat your abdomen and thighs.
You can draw out beauty effects for the customer with an original waveform based on unique theory.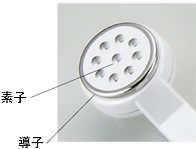 ■Timer setting
It is designed to enable you to set treatment duration for safety. (can be increased by 5minutes between 5 ~ 30min)
■Pulse level adjustment
The output level is adjustable to 12 strengths, which enables you to use the machine not only for your face but also for your body. The output level meter helps you visually check the strength your body is feeling.
■Vibration function
Vibration of the probe can be turned on/off while the pulse is on. The vibration enhances blood circulation and also helps you relax. The vibration output is adjustable to three strengths, LOW, MEDIUM and HIGH.
■Phosphatidylcholine
Phosphatidylcholine is the main ingredient contained in lecithin and is a leading ingredient used in diet treatment by electroporation. The chemical label name is "hydroxylated lecithin."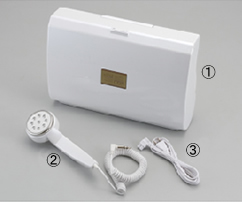 Product name
E-Polation® Meso
Rated voltage
100V
Rated current
50mA
Power consumption
2W
Materials
ABS resin (Main unit and probes)
Main body outer size
W356×D248×H100(mm・maximums)
Weight
2Kg(Main body)
Product includes
(1) Main unit ×1
(2) 9-point probe ×1
(3) Power cord ×1
Country of manufacture
Japan
Price
300,000 yen (excluding tax)
Option probe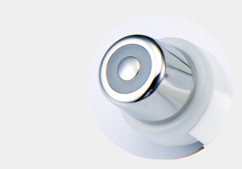 ●Option
1 point probe
*This is a facial probe. 1 point device enables you to treat small areas such as those around eyes and lips.

We recommend the following EP Essence series for the essences used in facial treatments.

50,000 yen (excluding tax)

E-Polation Meso performs various treatments in one device depending on the EP Essence Series used and the type of probe selected, so it is possible to expect an extensive range of beauty effects.